Learn More About TAAI
TAAI is a construction company as well as a manufacturer, supplier and installer of aluminium and steel products based in Cape Town, South Africa. As a division of BBCON, our core aim is to provide the very best, convenient and cost effective product and services to our clients.
Quality plays an essential role in how we complete our work and conduct our business. Every project undertaken by TAAI is carefully overseen so that the standard of quality remains constant at all times.
Every product or service conducted or carried out by TAAI and or by its teams is of an excellent standard. Excellence is a key word we like to use when describing what our team is capable of achieving.
Not only do we offer quality services and excellent products but everything we do is created or done to last. All of TAAI's products are designed and built to industry standards and can be described as nothing else but strong and tough! To view all of our services available, simply follow the link provided below.
Three Things You Did Not Know

Taai Steel Works, a division of
BBCon (Black Bird Construction)
, is a premium supplier of garage doors, garage door motors, garage door hardware, gate motors & remote controlled equipment to both residential and commercial properties as well as a recommended supplier to many construction companies.
The name Taai is derived from the word 'Tough' in Afrikaans, and what a suitable name it is.We not only create beautiful ironmongery and steel works but, all of our products are really, really tough!
Since TAAI's formation in 1975, the company's mission has been to provide its clients with the very best services possible. Besides providing our clients with excellent services, we too are suppliers of high quality garage doors, intercoms, motors and various other automatons. We guarantee that all of our services, as well as our hardware is of the highest standards.
At TAAI Steel Works we provide our clients with only the very best services and materials. This in turn provides our clients maximum performance and endless reliability out of there products.
Today, Taai Steel Works is still set and motivated by its one key philosophy… quality.
We provide all of our clients with excellent quality, great workmanship and the very best materials available. This is what separates Taai from its competitors.
We are firm believers in preserving high quality standards throughout all of our work. Because of this very reason, this has earned Taai a title of being one of the very best Steel Works companies in Southern Africa.
A Division Of BBCON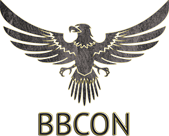 TAAI is a division of a much larger company called Black Bird Construction (BBCON). BBCON created specific and specialized divisions within it's company in order to get the very best quality in every specific job or trade that it took on during a project, regardless of size or worth. The director of the company, Zayne Isaacs, set out with a core plan in mind to provide the very best services available to his clients.
BBCON does not just have TAAI within its stable but many more as well, each specializing in a field of their own. Although these individual divisions work on their own often, they do work with each other on larger sized projects as well. All of BBCON' s divisions work harmoniously and in sync with one another to deliver the very best services and products possible. Below is a list of BBCONs various divisions, feel free to view and visit their respective websites to better understand each company and what they do.
THE HISTORY BEHIND ZICON Since building became the family…

Black Bird Construction (BBCON) is a multi-disciplinary building and…

TERRACON (A division of BBCON) is a multi-disciplinary building…
Testimonials
Take a look at some our clients testimonials below to see what some of them and our suppliers have to say about TAAI.